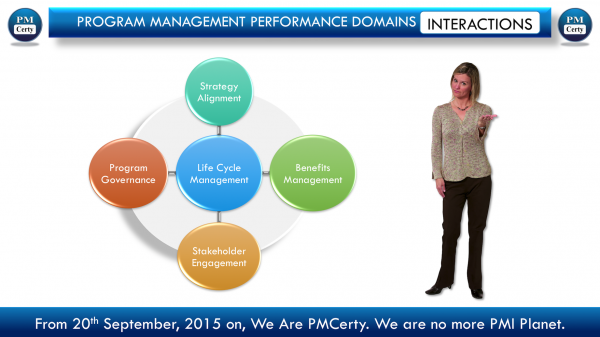 What Are a Program Manager's Focus Areas?
As we looked at in previous post, different organisations view, structure and govern programs differently. Same goes with program manager's approach. Different program managers manage and implement programs differently. What's wrong with it? One may ask. Nothing really, as long as programs are implemented successfully. Question is whether all the programs are implemented successfully? Well, that depends on many factors. Doesn't it? Program Manager's experience, the environmental factors, the organisational enablers, level of management support and multitude of situations a program goes through. Do you think all the programs get these right? While program manager him/herself can possibly be new to program management, organisations may even not have suitable environment supporting program's guaranteed success etc...
Then what about "Planning for Success"? Yeah. Only if program gets the deserved level of planning. In many cases, either sufficient time and efforts are not allocated or simply too less known at the time for what to plan and how to shape the program. Then it all depends on who is leading the program. right? But why? Why should an organisation have person based system as opposed to process based?
Wouldn't it be nice to have an already available Program Management methodology that makes program manager's approach more structured? An approach that would enable and equip a professional to successfully implement programs, despite of getting a variety of hurdles and unknowns on his/her way? That is where PMI (Project Management Institute) comes in picture. PMI has already defined program management methodology, which is gradually evolving and improving, giving professionals an opportunity to learn and apply this standard approach and qualify their program management experience.
According to latest edition of Standard for Program Management (as published by PMI), program manager works his way through five key performance domains. Namely,
Program Strategic Alignment,
Program Benefits Management,
Program Stakeholder Engagement,
Program Governance and
Program Life Cycle Management.
You would probably agree that many managers around us lean towards one of these domains. Some professionals are visionary and always try to look everything from a strategic point of view. They would say, "Look at bigger picture". Some others most of the times try to figure out, "What is in it for customers". What are they getting from what we are doing? Others are quite social and collaborative. People know when they are around. They spend most of their time dealing with stakeholders. Communicating with them, meeting with them, listening to them, providing solutions to them etc... You may get indications when you never find a person on his desk. Whereas, some professionals are all about governance. Governance is the solution to all their problems. Sometimes too far stretched I guess. You know what I mean. Whereas, some professionals are too meticulous and tactical. They probably see things sequentially and are motivated to figure out intertwining details. And this ramification goes on. In reality however, most of us don't represent just one of these domains or others. We may have a leader and then remaining domains kick in based on different situations. Those who are thoughtful learners and are well balanced possess good decision-making skills too. And are emotionally more intelligent. No wonder why they climb the success ladder faster. Shrewder of those are even conscious enough to define their success carefully.
In summary, it would be good to evaluate your style and find out if you would like to shape it in some specific way. Also, in your programs, how much time do you dedicate in each of these program management performance domains (see illustration above)?
If you would like to learn about PMI's Program Management Methodology then contact us at www.PMCerty.com
And at some point if you are ready for PgMP Application, download the Application Preparation Worksheet from this page, https://www.pmcerty.com/index.php?pid=cms&slug=freeresource
Recommended approach is to collaborate with PMCerty trainers to ensure sure success on your 1st and only attempt. Professionals who procrastinated before, got started and moved swiftly just by collaborating with our trainers. Saving both time and money. For more information, visit www.PMCerty.com.
PgMP Certification Virtual Training on this page, https://www.pmcerty.com/index.php?pid=productdetail&proid=75 is best value for money, giving same results as other PMCerty trainings (i.e. Virtual or Classroom). And provides you conditional guarantee to clear PgMP Exam in 1st and only attempt.
---
---
---
---
---